Our farm (and house) is located right between the Selvata creek and the Molino creek, from which the name Double Creek.
In consideration of the amateur nature of our passion, we selected only excellent and renowned bloodlines that we like to take care of personally, from socialization to behavior.
We pay great attention to the mix between morphological aspect and character, to produce highly typical subjects.
The numerous successes in dogs exhibitions and work trials are confirmation of the correct morphological / character selection and the splendid relationship between man and dog.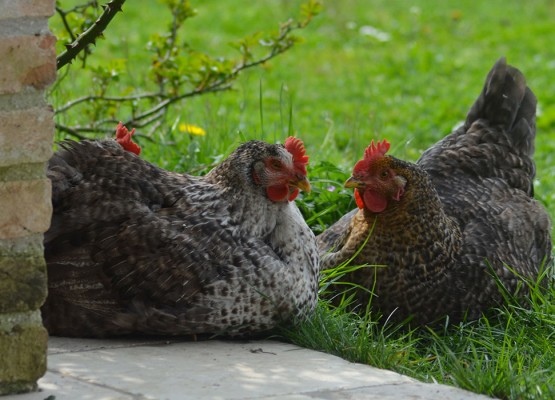 "Never does nature say one thing and wisdom another"
Learning to observe the behavior of animals in the natural state puts us in a position to understand their needs and above all to read their true essence.
Animals have always been in our hearts.
A few years ago we renovated an old farmhouse in the open countryside, in a magnificent resurgence area of San Vito al Tagliamento, Pordenone – Italy. In fact, our home is also our Double Creek Kennel.
We live with 1 horse, a flock of Alpagotte sheep, 1 cat, several geese and chickens, as well as the wonderful dogs you will see here: Welsh Corgi Pembroke and Australian Shepherd. The two breeds that have literally stolen our hearts.
We immediately received the approval of our breeding from Enci and Fci.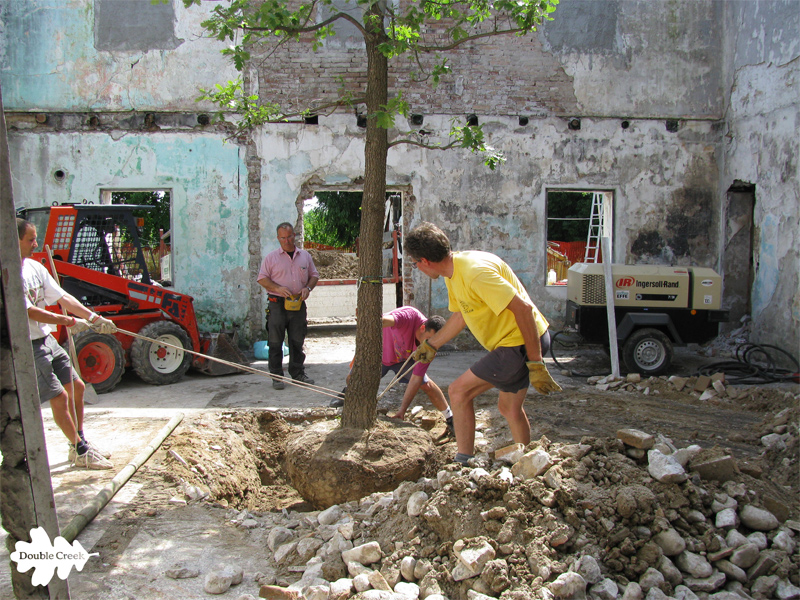 OUR LOGO
The detail of the Double Creek logo is an oak leaf,  whose plant was placed inside the walls of our house at the time of the renovation.
How was the Double Creek kennel of Welsh Corgi Pembroke and Australian Shepherd born?
It all dates back to 2000, exactly two weeks before mine and Alfredo's wedding, with the arrival of our first puppy Peter: a gorgeous Golden Retriever (before him, we only had dogs saved from the street).
Thanks to him, and together with his splendid breeder, we began to frequent the world of exhibitions and dog centers, obtaining great satisfaction.
A few years later we decided to go and live in the countryside because the urban reality was rather tight for us. Thanks to a special person, we were able to realize our dream of experiencing real country life.
We lived in a beautiful house close to Tagliamento river and, in addition to our daily jobs, we used to help the owner of the estate in the management of his breeding of trotting horses.
Exciting and instructive period for many reason: pregnancies, births, foals, reproduction, feeding. Every day for us was full of new notions and experiences in the field. We were also lucky enough to go out for a walk with a beautiful Quarter Horse "Play Boy" and a huge TPR "Igor".
Today we are lucky enough to live in the open countryside of San Vito al Tagliamento (Pordenone – Veneto). Our dogs live with us free and happy, together with sheeps, horses, geese and chickens.