The Double Creek Philosophy
Welsh Corgi Pembroke and Australian Shepherd Kennel based in Italy,
recognized by ENCI and the Federation Cynologique Internationale
The mission of a respectable and responsible breeder is to protect and preserve the breed and to improve health and structure.

All of our breeding dogs are tested with DNA analysis or are free by kinship for genetic defects such as diseases like degenerative myelopathy (Dm), von Willebrands disease (vwd), hereditary oculopathies (Cea, Pra, Hsf4, Ppm) and radiographic control for the prevention of hip and elbow dysplasia.
In the search for the best boyfriends for our girls, we spare no expense and look for the best father for our puppies. We always look for the best possible match from a morphological, health and also character point of view. We are not satisfied with the closest or less expensive dog because we are convinced that healthy and beautiful parents can only give life to puppies with the same characteristics.
Before leaving our home, all the puppies will be microchipped for identification, will be examined by our vet and will have received their first set of vaccines as well as having been wormed several times. Our puppies do not leave our kennel before 8 weeks of age to ensure proper socialization.
All Double Creek puppies are lucky enough to live and grow, as well as with a human family, even with an extended canine family made up of mothers, grandmothers and aunts that help us improve and diversify their socialization.
We like to test the temper of our puppies around the seventh week, in order to assign the right puppy to the right family.

It is therefore essential for us to have as much information as possible about your personale request. For example, the details about your home (apartment or single house, garden or not, presence of parks or pedestrian areas in the neighborhood), if it is the first experience with a dog, if you know the breed and its needs, the composition of your family (children and age), if there are other pets in your family, your lifestyle, your plans and your expectations towards a puppy (sport activities, shows, other). This is why we have drawn up a request form, which is useful both for you and for us.
We would love to meet you and your family, to understand if you will be a good home for one of our puppies.
"Our dogs are first and foremost members of our family"
Who is a reputable breeder?
A reputable breeder is a person who intentionally breeds according to the dictates of the breed standard. Both in terms of temperament, skills and morphology, both to preserve, protect and improve the breed.
Before a puppy is born:
the breeder studied breed's history and standard to understand the structure, health and what defines a typical Welsh Corgi Pembroke or Australian Shepherd
the breeder studied the pedigree and his/her ancestors
 both parents have been health tested

for the problems prevalent in my breed

parents and subsequent generations have shown that they conform to the breed standard at dog shows.
breeders have been shown to have a typical temperament from Welsh Corgi Pembroke or Australian Shepherd
mom received super care during her pregnancy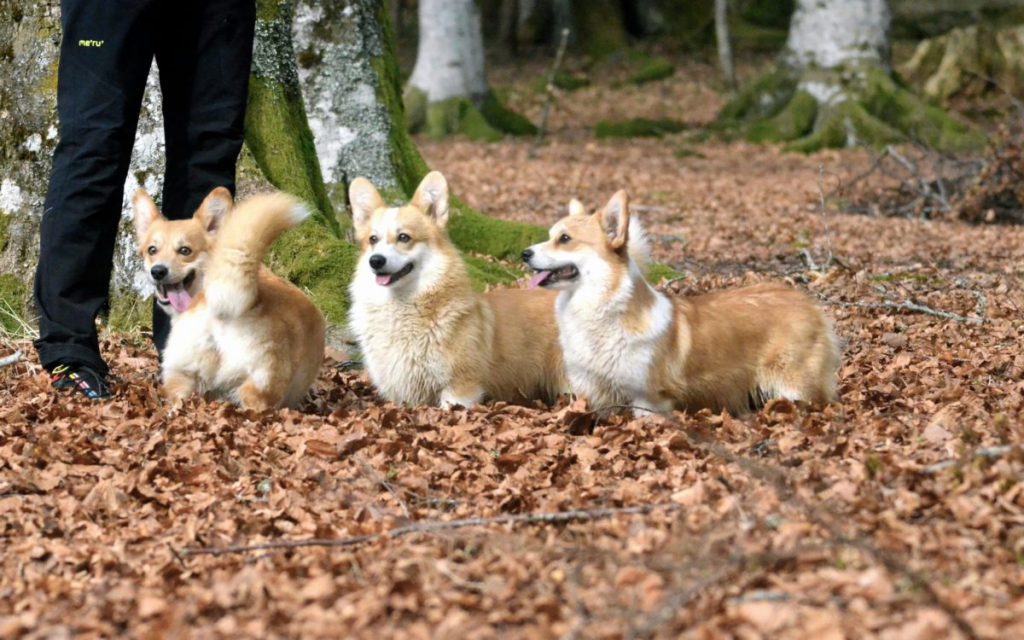 After a puppy is born:
the breeder spent many sleepless nights making sure the puppies were okay
the breeder made sure they were given everything they needed to grow healthy
the breeder made sure the puppies were well socialized
the breeder is very careful in choosing their new family
the breeder will take back the puppies at any time, for any reason
Choose your breeder carefully and be a responsible dog owner.