Winch was born from a strongly desired mating for which I thank very much my friend Tiziana Orazi (the owner of Grace, Winch's mother) famous Golden Retriever breeder with Golden Hill affix. Correct and harmonious in shapes and proportions, she is an extremely feminine subject. Movement is added that leaves you speechless, fluid and powerful.
Nicknamed "teacher" because she always knows everything and she tells you it certainly by barking at you, she has a true corgi character, so green light to cuddle only after finishing the work on the farm and having therefore put everyone in line, from sheep to birds. She is an energetic, sunny and smiling little girl
It is a perfect combination of excellent American, European and New Zealand bloodlines that I have been pursuing for a long time and that I am honored to have on the farm. I must also say that dad Dante's hand can be seen and we are thrilled.
Temperamentally she is very sweet and sociable both with people and with other animals. It goes without saying that we are madly in love with her.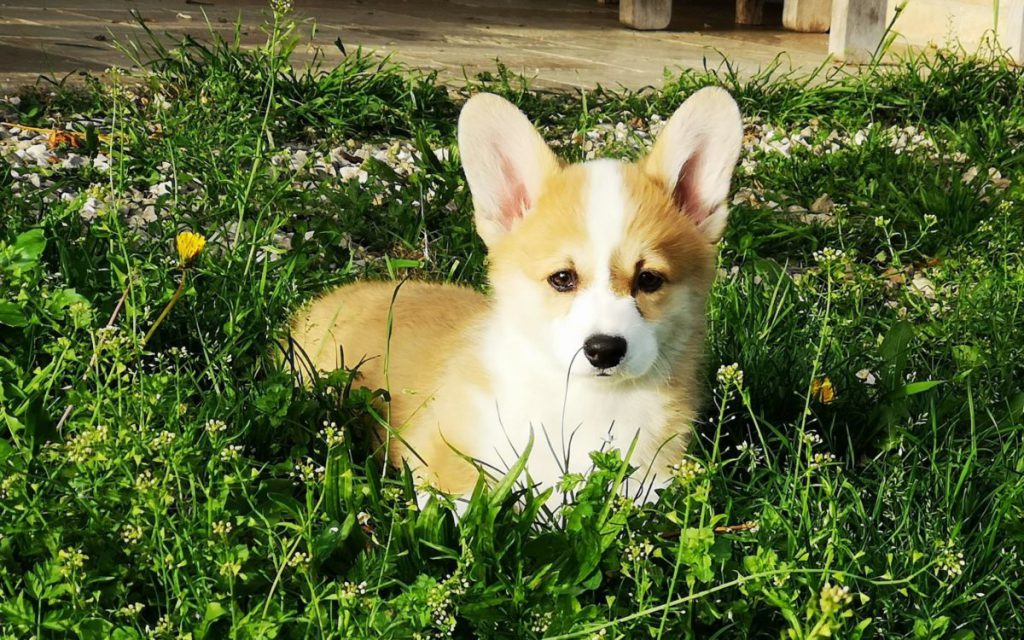 FEATURES
Born: 01/03/2019
Color: red and white
Tail: long
Hips: A (Celemasche)
Elbow: 0 (Celemasche)
Dm: Carrier by dna test
VWd: Clear by dna test
Fluffy: Carrier by dna test
Cea / Pra / Cataract / Ppm: clear
EXPO
11/01/2020 int dog show Padova
young class 1 etc.
best young girl.
11/01/2020 BIS young British shepherds club show
"Golden Hill Proud Astrid"