Being a breeder is a very serious matter. It's not just making puppies and selling them to families. Being a breeder means knowing. The first thing to know is the zootechnics, because breeding is not only a sentimental issue, but it is first of all a scientific practice. A breeder must know the genetics, the most modern breeding techniques, the physiology of reproduction. He must not only be able to read pedigrees, but behind those names he must see the health of that subject, the manner in which he was raised, his character and his peculiarities. Stallions and mares in our kennel are not just breeding subjects. First of all, they are individuals to whom we dedicate our time. We dedicate it to individually know them, not only from the point of view of health and morphological characteristics, but also from the point of view of character.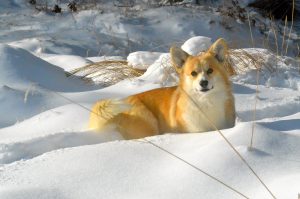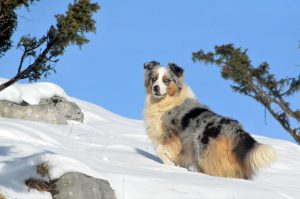 Reproducing a subject, in fact, also depends on its attitudes to being a parent, and on handing down certain character propensities. Not all females are suitable to be mothers. It will seem strange to say, as we tend to think that being instinctive animals, they just feel the need to reproduce..but it is not like this. Just like in the human world, the responsibility and effort of raising puppies is not suitable for everyone. The litters are stressful for the females, not only from the hormonal and physiological point of view, but also from the psychological point of view. A mother has the responsibility to give skills to the puppies, to help them deal with all the stages of life they will encounter. For these reasons, we choose to have few females in reproduction and to keep them in a stable social and family group, where for every litter not only the physiological mother takes care of the puppies, but there are also fathers and nannies. The same nannies will be future mothers if they show good care skills. Grow to grow, let's say so.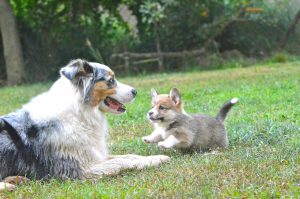 Even the fathers, or the substituted fathers, play a crucial role in this community. They are evaluated as stallions, and not only from the point of view of productive performance, but above all from the emotional and character point of view.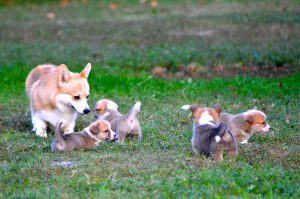 To do all this we need to know our subjects. Which is why we're not just their breeders, but their life partners, sometimes becoming their personal chefs and personal trainers. Breeding for us is, in effect, only adding the reproductive phase to a well-constructed combination. To each dog his sport, if he has the desire, and his food (maybe we will talk about food in another article). Our subjects come on holiday with us, on a trip, and some like it much more than others. To succeed in doing this, we propose ourselves, as a mission, to have few subjects whose well-being is always in the first place. No boxes or cages for them, but some females and males of our breeding, are given to families and friends, with our same philosophy of life. This allows us to boast about the well-being of our subjects, but above all how much they are followed and loved. In short, perhaps before defining us a breeding, we should define ourselves as a large family.